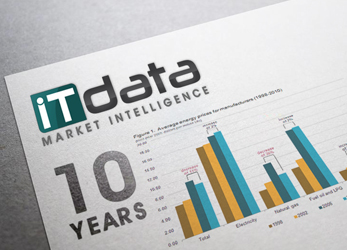 IT Data was started in 2005 by professionals from the ICT industry and from some of the top global ICT market intelligence and consultancy firms. The company was founded with the ambition to:
Increase the awareness and utilization of market intelligence in Brazil
 Provide our clients with high quality information and insightful analysis that can effectively support their business strategies
Develop long-term partnerships with clients
In order to achieve these goals, IT Data had to focus on the development of smarter market intelligence products and services. The primary objectives of this strategy were:
Create products and services specifically tailored to the local market conditions, business culture, and economic and political dynamics.
As a local company operated by Brazilian analysts, IT Data has an in-depth knowledge of the country's challenges and trends and how they affect business and consumers. We are able to provide our clients with more insightful analyses and a unique market perspective that differentiates us from international market intelligence companies.
Create and deploy modern, innovative, and more flexible research methodologies.
Our methodology must allow us Develop projects that completely fulfill the specifications of our clients' directives by supplying them with reliable information at affordable prices.
Offer affordable products and services: IT Data operates through cloud-based systems and ICT infrastructure, resulting in a modern, remote work environment that significantly reduces operational costs.
This structure allows us to invest more in hiring experienced senior analysts and consultants, thereby charging much less, on average, for our services than other market intelligence providers.
---
The First Ten Years (2005-2015)
---
Our strategy was extremely successful. Since its first year of operations, IT Data established itself as one of the most popular and respected market intelligence providers in Brazil, having worked for most of the global ICT stakeholders operating in Brazil. Not only that, IT Data is also considered a reliable source of strategic information for companies, investment banks and groups, and other entities looking to enter the Brazilian market.
More than
Projects delivered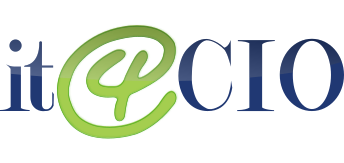 IT Data has an exclusive partnership with IT4CIO, a company founded by CIOs and dedicated exclusively to managing local and nationwide events and exclusive content for large enterprise and government CIOs. IT4CIO events are sponsored by large ICT vendors and bring together CIOs from the largest local and foreign companies doing business in Brazil, as well as the most important federal, state, and city government agencies.
Through this partnership, IT Data directly acquires information from CIOs regarding their perceptions of the ICT market, vendors, product and service offerings, and current challenges and trends. IT Data leverages this information to seize market opportunities and forecast growth for ICT vendors, products, and services. Click here to visit IT4CIO website.
---

IT Data provides market intelligence services to ABRADISTI (Brazilian Association of Information Technology Distributors). ABRADISTI represents the most important ICT distributors in Brazil, accounting for more than 80% of the country's ICT distribution.
As a result of our work for ABRADISTI, IT Data has developed expertise in the Brazilian ICT distribution chain. We maintain a database of ICT distributors, resellers, and VARs (Value-Added Resellers), and we access and survey these channels regularly through our projects. These associations provide us with a precise understanding of the demand for ICT products and services by both businesses and individuals, and effective ways for connecting ICT vendors with the best-selling partners in the country. Click here to visit ABRADISTI website.
In response to our clients' requests, IT Data expanded its coverage from the ICT market to other areas of technology. Our regular research reports, custom analyses, and consultancy services now cover a broad variety of technology-related products, from consumer electronics to industrial sensors. Following is a list of our principal markets:
ICT: PCs, Servers, Storage, Network and Security Appliances, Thin Clients, Monitors, Printers, Scanners, Keyboards, Mice, IP Telephony Equipment, etc.
Consumer Electronics: TVs, Game Consoles and Accessories, Feature Phones, Smartphones, Tablets, Media Players, Digital Cameras, Cordless Phones, Security Systems and CCTV, Beauty & Personal Care (e.g., hair care), etc.
Home Appliances: Air Conditioners and Heaters, Cleaning and Cooking Machines, Fans, etc.
Life & Science: Chemical and Physical Analysis Instruments and Systems, Healthcare and Diagnostic Equipment, Food & Beverage Testing and Development, Laboratory Accessories and Supplies, etc.
Automotive: Motor Vehicles, Parts, and Accessories.
Industrial: Production Machinery, Sensors and Automation Systems, Electric Motors, Power Generators and Transformers, Energy Distribution, etc.
IT Data is committed to improving the quality and scope of our market intelligence products and services beyond our current levels of success. Our strategy for the next decade includes three main pillars:
Expansion of Geographic Coverage
In the last few years, we have increased the geographic coverage of some of our market intelligence services, and many of our standard and custom research reports already present information regarding other Latin American countries.
New Products and Services
The challenging market dynamics and ever-changing scenarios in Brazil and other Latin American countries demand continuous improvement and innovation in our clients' strategies. IT Data is currently developing new market intelligence products to support our clients' latest strategic initiatives.
New Markets and Research Areas
The transformative nature of Latin American economies drives companies to search for new market niches and business models with novel products and services. In an effort to support our clients in their business endeavors, IT Data is increasing its presence in other technology-oriented markets with research focused on several different vertical segments.